Warrior Trading with Ross Cameron
Warrior Trading Chatroom
Disclaimer: There are affiliate links on this page. This means that if you click through and purchase anything, I could possibly make a commission without adding any extra cost to you.
Come and check out our awesome Facebook group full of people discussing stock alerts services, so that you can hear from REAL members of services and not get SCAMMED!
Ross Cameron is the founder and CEO of Warrior Trading, a site dedicated to stock trading education. He is an interesting character and I thought it might be fun to profile him here.
I have not joined Warrior Trading, so I will not comment on the business or the value of the education that it claims to provide.

Why should you care who Ross Cameron is? Well he claims to have taken a $50k trading account and turned it into $144,119.54 in just 3 months.
This is a 188% gain, impressive by any standards – Ross also provides verified broker statements as proof that this really happened. If you are interested you can see these broker statements and read more about Ross here.
The Complete Guide to Day Trading FREE EBOOK!
For a limited time, Markus Heitkoetter is giving away the electronic version of his bestselling book "The Complete Guide To Day Trading"
It's 296 pages and full of tips, tricks and practical information that you can use right away in your trading.
Click here to download the eBook now.
Ross Cameron Background
Ross is an interesting character – not your typical polished business type. I think that this is a good thing! Ross is a red haired, hipster type that looks a little on the scruffy side! He is pictured below.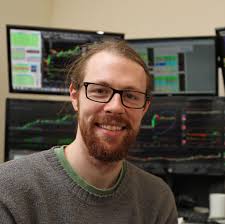 Ross claims that his stock trading success is due to his skills managing risks, picking the correct stocks and going in with large positions on the most high quality setups.
Ross started day trading while living in New York – he desperately wanted a way to escape the 9-5 slavery of being an architect and to feel the freedom of being in charge of his life.
I get that – it is what started me on my own entrepreneurial journey. Ross talks about how his dream was financial freedom that would allow him to buy a farm and live outside of the hustle of the big city.
Warrior Trading
In 2012, Ross started a blog that became Warrior Trading.
By 2014 the blog was turned into a live trading chatroom that alerted stocks and educated traders. These days, it is one of the most popular trading rooms on the internet.
This leads to many attacks on the validity of the trades and of Ross himself. You can read more here about the verification steps that have been taken to show that Ross is a legitimate trader and that his strategy is successful.
Free Video Lessons on Youtube
Ross is a good teacher and you can find a whole 12 hours of free video lessons, like the one below, if you go to Youtube. Ross comes across well and clearly knows his stuff!
My impression is that he is probably a good guy and an experienced trader.
Because Warrior Trading is so popular, Ross seems to be attacked pretty frequently.
People that claim he is a 'fraud' state that he only trades low float stocks – therefore he MUST be 'front-running' his subscribers.
I trade low float stocks as well – not because I like to front-run people, but because they are highly volatile and likely to produce massive gains very quickly.
I don't run a stock picking chatroom of course. Trying to follow low float stock alerts is just silly – it doesn't mean that the expert trader is a fraud.
The easy way to gain from low float stock pickers is to use their watch list and buy before they do! This means actually taking responsibility for your own trades and not just buying when the 'guru' says to buy.
This advice is true when following other traders like Jason Bond or Super Trades – neither of these guys are fraudulent! The problem is that so many people think that they can buy when the guru alerts a low float trade – despite the fact that the guru often states not to do that!
Still people would rather blame the guru and call them fraudulent than take responsibility. This leads to some of the disgruntled reviews that you will find online for Jason Bond Picks or Warrior Trading.
*****15% DISCOUNT CODE FOR MY READERS!! IF YOU BUY ANYTHING FROM TRADE IDEAS MAKE SURE TO USE MY COUPON CODE 'STP15' FOR A 15% DISCOUNT!*******
Trade Ideas is far more powerful than TradingView. If you don't know much about Trade Ideas, check out my Trade Ideas review here.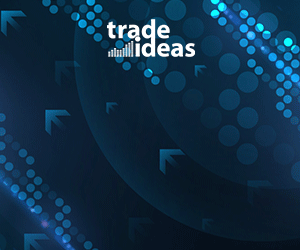 Warrior Trading Course
Ross has two trading courses available:
1. Warrior Trading – Swing Trading Course
2. Warrior Trading – Day Trading Course
Apparently, the day trading course is the most popular one. I haven't watched these courses, but $1700+ seems a bit steep for a trading course to me. They stream instantly and the curriculum does look very comprehensive. I doubt I will be buying them at that price though!
Warrior Trader Simulated Trading
They do talk about trading in a 'simulator' as part of the course though, where you will receive feedback on your paper trades. This sounds interesting and I do believe that mentorship is very important in stock trading. I have never seen a service that offers alerts and a paper trading service, so this is a very unique setup.
You can read more about the simulator teaching experience here.
Warrior Trading – Conclusions
Ross Cameron of Warrior Trading seems to be a refreshing change from the show-off types that inhabit the world of finance and stock trading.
I like his down-to-earth character and image, his straight talking free videos and his lack of pushy marketing.
I also love low float momentum trading and will consider signing up with his Warrior Trading service for a few months to see if it could be another tool in my trading arsenal.
I just want to point out that I am not affiliated with Ross or Warrior Trading in anyway and that my opinions are based solely on reading about his strategy and watching his free content online etc.
Honestly, based on the reviews at Investimonials, Warrior Trading seems legit. They have earned 72, 5 star reviews!
Wesley.
Related Articles
Andrew Aziz Bearbulltraders Review
Dark Pool Secrets Review (Stefanie Kammerman)
Warrior Trading seems like a legit service and Ross Cameron seems like an honest guy. If you have had experience with this service, please comment below to let us know your opinion of it!
Get a 2 Week FREE TRIAL to SideKickTraders massively popular trading community!
SideKickTraders specializes in fixed time daily live stream trades at market open and market close. They have a 90% success rate on the daily morning gap trades that return an average of 10% within 20 mins!